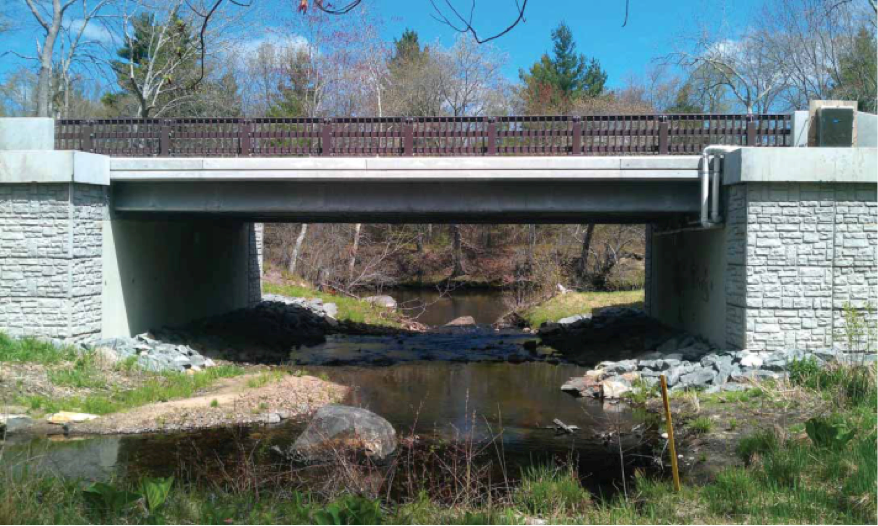 Accelerated Bridge Construction (ABC) is a process of minimizing bridge construction times and subsequent outages. It is a shift in project planning approaches which streamlines the construction process and allows for improvements in several areas of construction.
Costs can be broken into several different categories.
Structural Cost is the actual cost of the structure itself. The cost of all the components included in the construction of the bridge.
Onsite Construction Time is the cost of time and labor involved in the construction of a bridge.
Mobility Impact Time is the cost of lost productivity and efficiency due to the outage of a bridge. e. the additional costs added to a shipping route due to its detour from a normal route.
Prefabricated Bridge Elements and Systems(PBES) are the primary driver behind ABC. Traditional construction follows a linear model: pier foundations and abutments built, beams fixed in place, decks cast and poured. With the PBES method, structural components are built offsite. Fabricating these components offsite can lower both the Onsite Construction Time and Mobility Impact Time of projects. These components can be assembled into modular pieces and shipped to site and rapidly installed. According to FHWA, a combination of contracting strategy and PBES saved $30 million in only nine bridge replacements across the U.S.
Safety procedures are improved with PBES, as less construction takes place in the roadway or near moving traffic. Construction time and consequent worker exposure is cut to a minimal amount.
Environmental Impact is lessened with ABC as less equipment is brought to a bridge repair site. Construction in sensitive ecosystems is not disrupted and environmental footprints are reduced.
AT&F is a member of the Short Span Steel Bridge Alliance (SSSBA).  In partnering with other members of SSSBA, AT&F fabricated tub girders for a bridge in Fairbank, Iowa.  See the full case study.