Full program management
Our experience, processes, equipment and expertise enable us to take on projects most fabrication companies can't handle. Send us a quote to get started.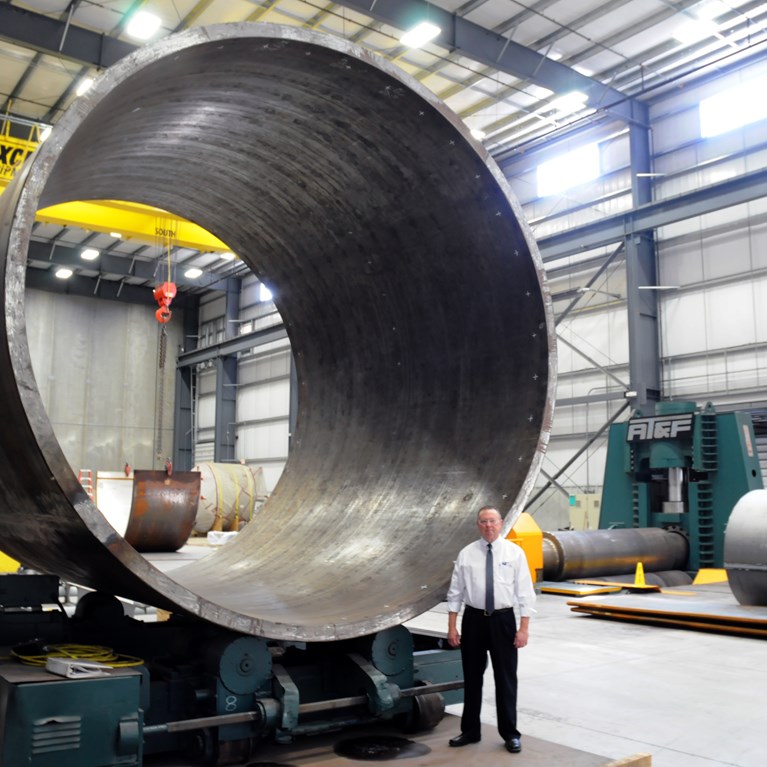 650,000 Square Feet of Production Space at Work For You
At AT&F, we push the limits of precision, size and scope. With the largest rolling capabilities in the Western Hemisphere, the largest single ram press brake in North America, and advanced equipment including robotic contour beveling, a 5-axis 6 kilowatt bevel-head laser, hybrid laser arc welding (HLAW), heavy burning and water jet cutting, we are prepared to tackle the most challenging projects.