AT&F provides design and fabrication services for an incredible amount of applications. From food processing equipment to nuclear reactor components, our highly skilled team members boast decades of experience providing our customers with unique capabilities and exceptional value.  Our primary markets include chemical, marine, biofuels, pharmaceutical, agricultural, defense, and others.  Please contact us today to learn how we can solve your most complex fabrication challenges.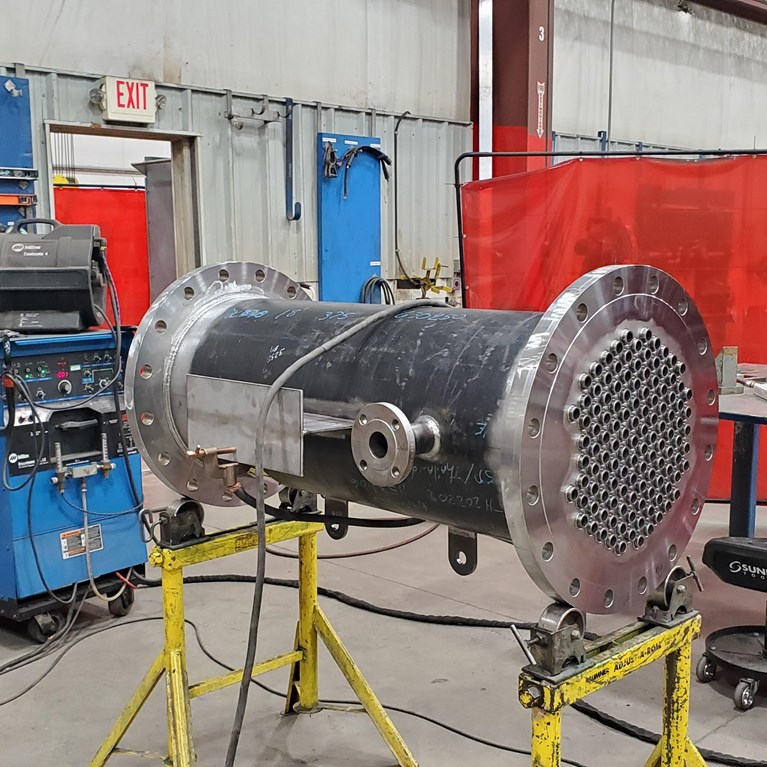 Heat Exchangers
Heat exchangers are used to transfer heat from one medium to another. These media may be a gas, liquid, or a combination of both. The media may be separated by a solid wall to prevent mixing or may be in direct contact. Heat exchangers can improve a system's energy efficiency by transferring heat from systems where it is not needed to other systems where it can be efficiently used. 
Pressure Vessels
Pressure vessels are enclosed containers used to hold liquids, vapors, and gases at a pressure significantly higher or lower than the ambient pressure. They are widely used in various industries such as petrochemical, oil and gas, chemical, and food processing industries. Equipment such as reactors, flash drums, and separators are examples of pressure vessels we can fabricate.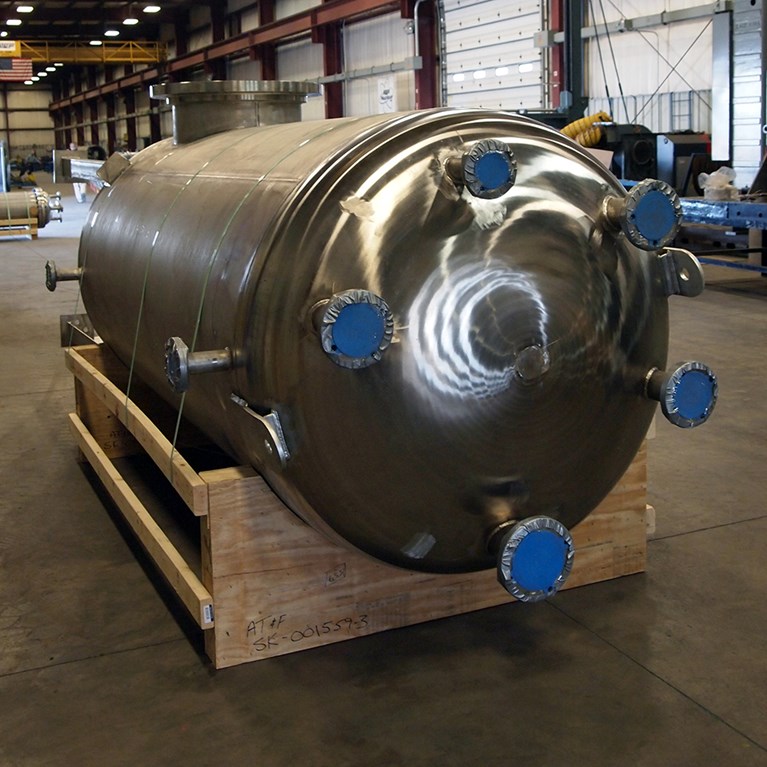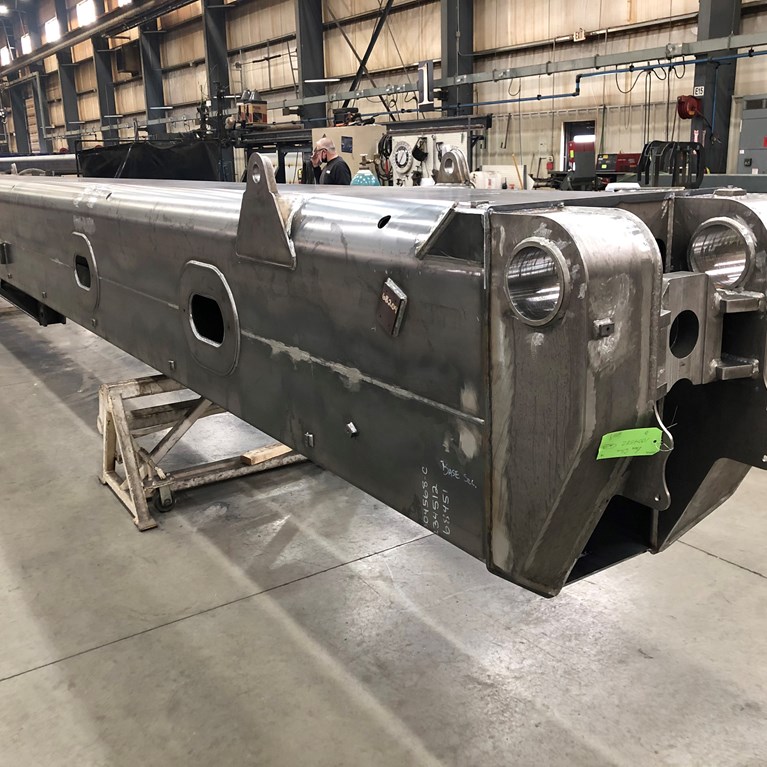 Crane Booms
A crane boom is a long fixed or hydraulic arm that is used to move large objects in construction. It bears most of the weight when positioning a load, and its length determines a crane's maximum reach. Crane booms take on a variety of roles and appearances depending on the type of crane.
Fermentation Tanks
Fermentation vessels (also known as fermenters) are the tanks, barrels, or other large containers where wort is held as it ferments into beer. Fermentation vessels have always been an essential part of even the humblest brewery. With our large scale production capacity, AT&F is ready to partner with brewing operations of all shapes and sizes.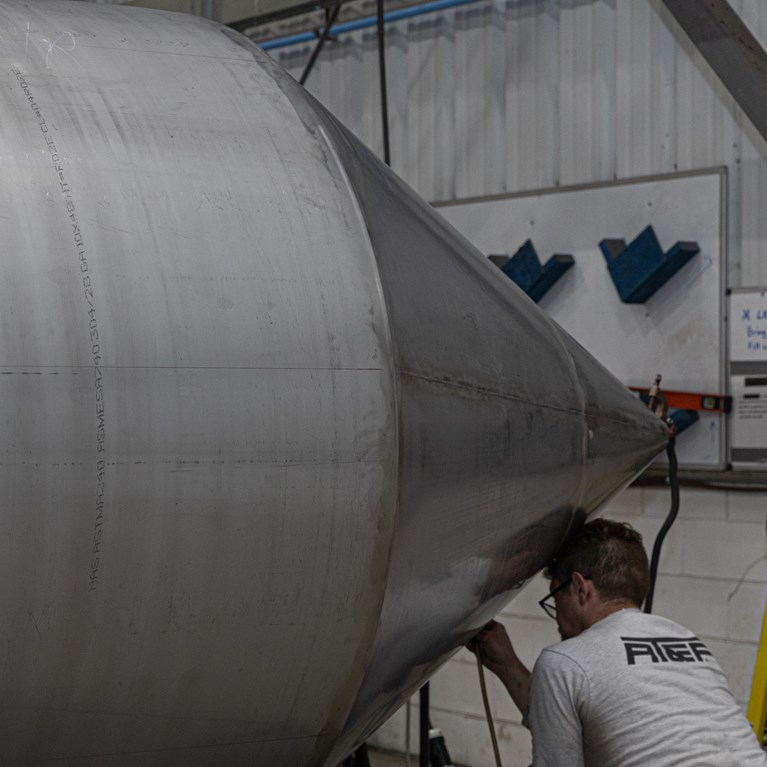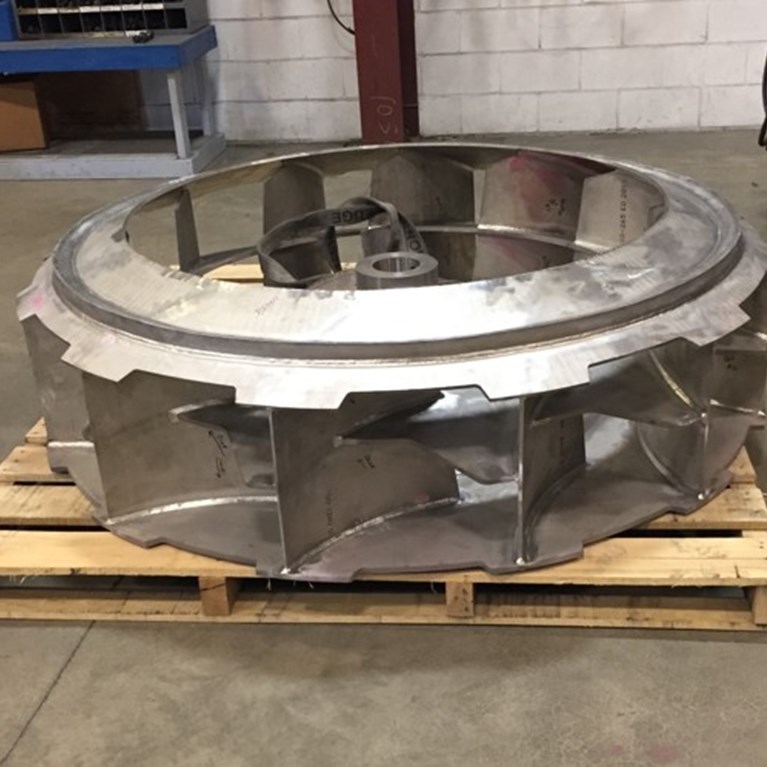 Custom Engineered Solutions
Do you need a customized part? Let us handle that. Our highly skilled team members a wealth of engineering experience to provide our customers with unique capabilities and exceptional value.
Skid Systems
A modular process skid is a process system contained within a frame that allows the process system to be easily transported. Individual skids can contain complete process systems and multiple process skids can be combined to create larger process systems or entire portable plants. They are sometimes called "a system in a box." An example of a multi-skid process system might include a raw materials skid, a utilities skid and a processing unit which work in tandem.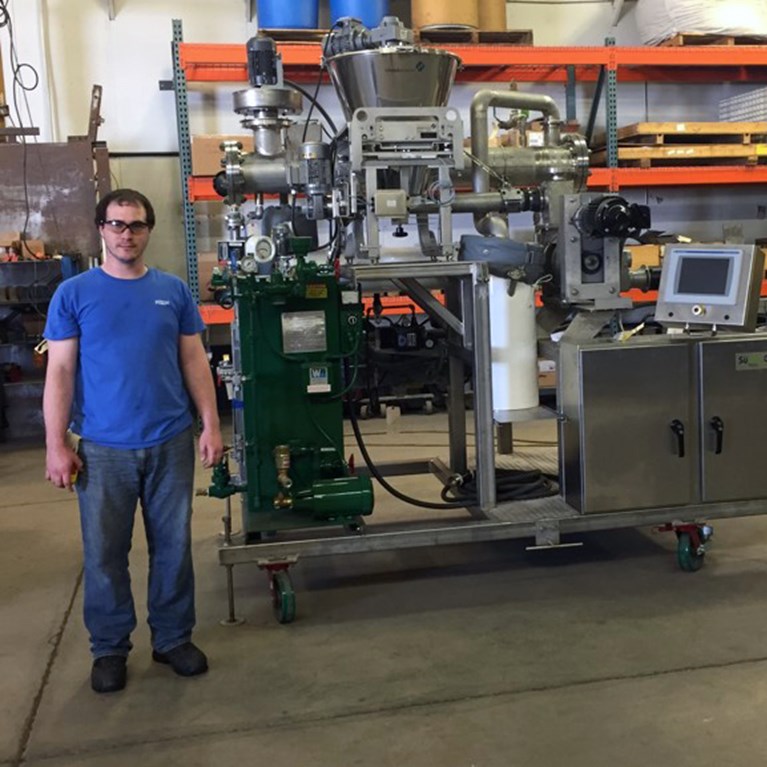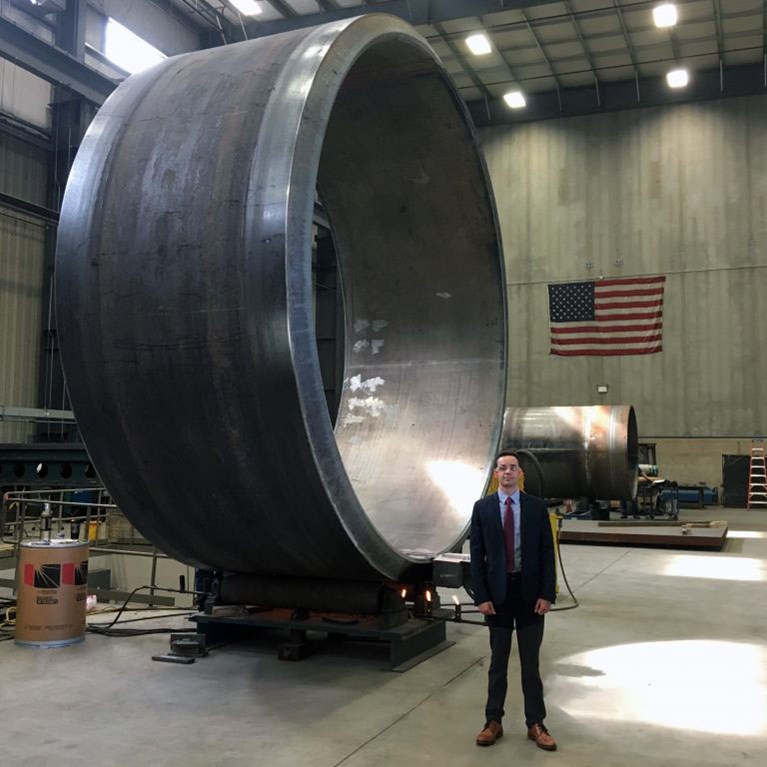 Cynlinders
With modern equipment in massive sizes, AT&F has remained a pioneer in plate rolling technology / rolled steel cylinders.  Regardless of cylinder size, AT&F has skilled craftsmen providing quality and precision.  Specializing in plate thicknesses of 1.5 to 12 inches, our Cleveland facility pushes the scope of plate rolling capabilities.  Hot or cold rolled, welded, beveled, or machined, AT&F can provide ready-to-assemble components for several industries.
Girders
Girders are the main horizontal support of a structure which supports smaller beams. They are commonly used to build bridges and other monuments of infrastructure. AT&F's headquarters in Cleveland, Ohio features one of the largest single ram press brakes in the world.  At 2800 tons and 60' long, we are able to press brake form long parts at a variety of angles and shapes.  We are able to customize tooling for specific radii.  We have partnered with industry leaders, using our unique forming capabilities to engineer solutions to long forming challenges.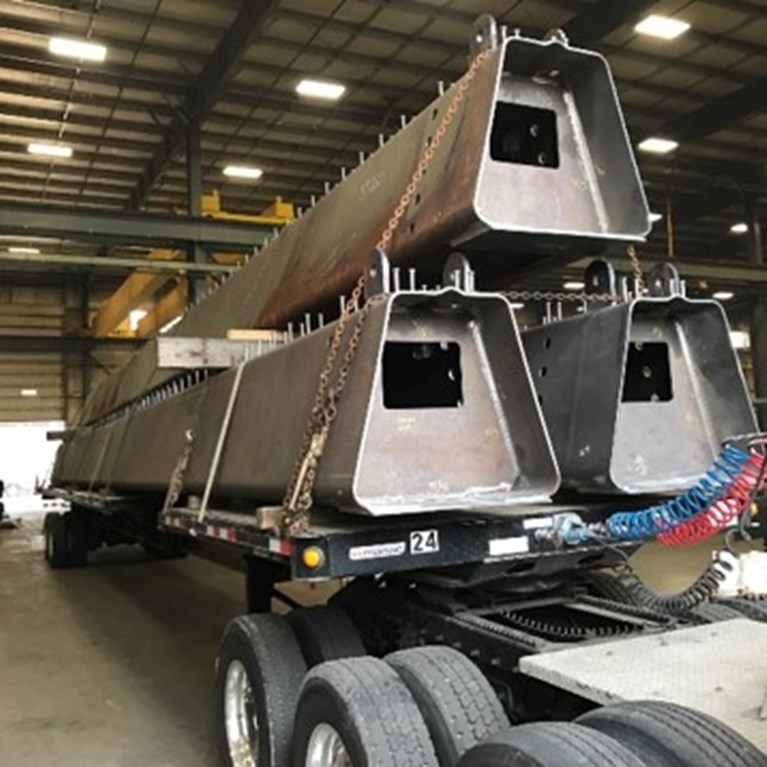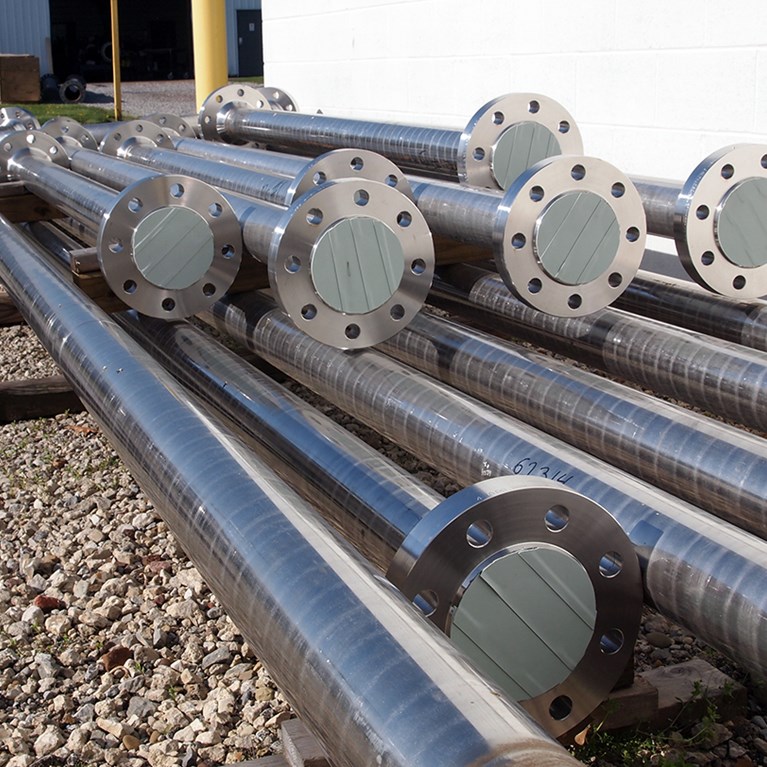 Piping Systems
A piping system is generally considered to include the complete interconnection of pipes, including in-line components such as pipe fittings and flanges. Pumps, heat exchanges, valves and tanks are also considered part of piping systems. Piping systems are the arteries of our industrial processes and the contribution of piping systems are essential in an industrialized society.
Crawlers
A crawler excavator is an earthmoving machine that can dig trenches, load trucks, lift pipe, and handle attachments, such as hydraulic breakers, shears, and grapples. These machines range in size from the "mini" that fits through a back-yard gate, to those in mining applications and have operating weights of a quarter million pounds or more.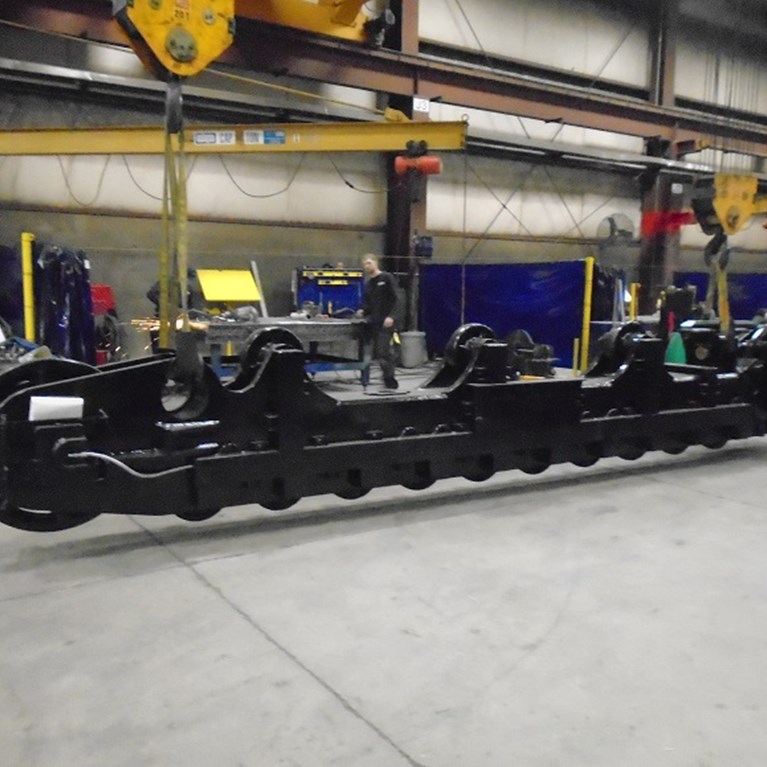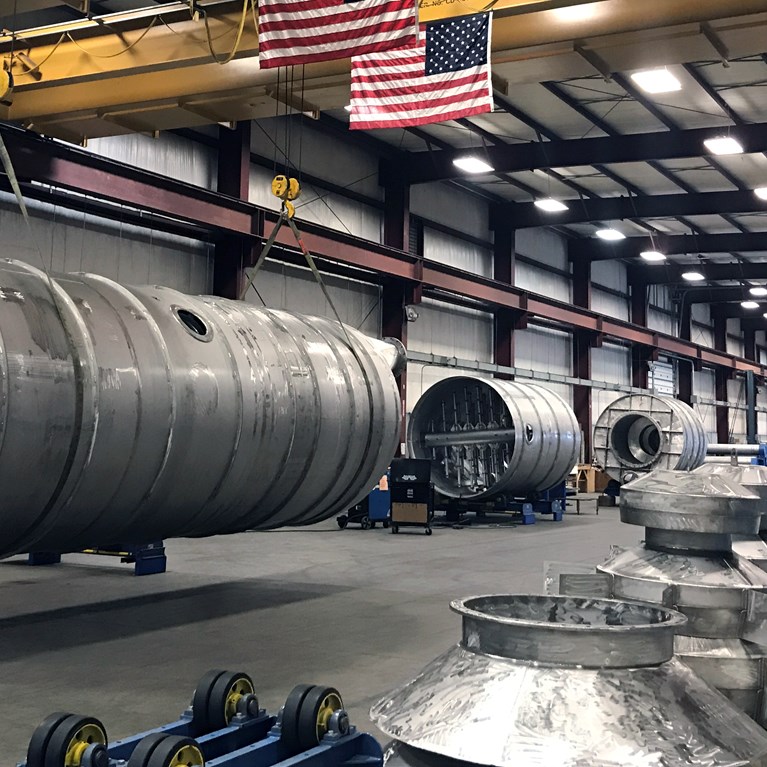 Scrubbers
The purpose of a scrubber is to eliminate harmful particulates and liquid hydrocarbons from natural gas. A natural gas scrubber system works by using particle filters, mesh pads and other devices to remove pollutants from the gas stream. This type of scrubbing is the preferred way to ensure that natural gas is clean and dry for industrial use.