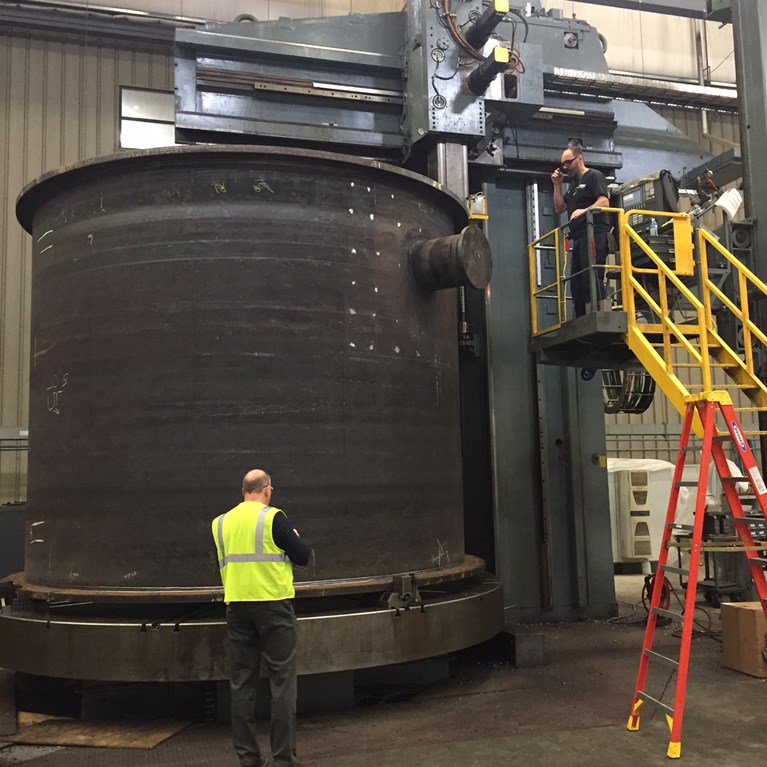 Large Parts? No Problem
Through our investment in large-scale heavy equipment, AT&F is capable of fabricating massive, heavy parts in one piece up to 60 feet (18M) long. In fact, we have some of the largest fabricating equipment on the planet, meaning we can take on large diameter rolls including process equipment for the biofuel market and telescoping booms for the heavy industrial truck mounted crane market. 
All Machining in One Place
No need to shop around to get all of your machining done; AT&F can handle everything under one roof. Our CNC horizontal boring mill can handle cylinders up to 15 feet (5M) in diameter, and provides access to milling, boring, drilling and threading. We also offer a vertical boring mill that features a 360-degree rotary table with a diameter of more than 16 feet (5M), a load capacity of 160 tons, a 30-foot swing and more than 8 feet (2M) of ram travel.
For bending sheet metal, we have both vertical and horizontal press brakes, including the largest single ram press brake in North America. Our facility has 100-ton lift capacity, 25-ft. (8M) doors and rail siding access, allowing us to fabricate enormous parts from start to finish.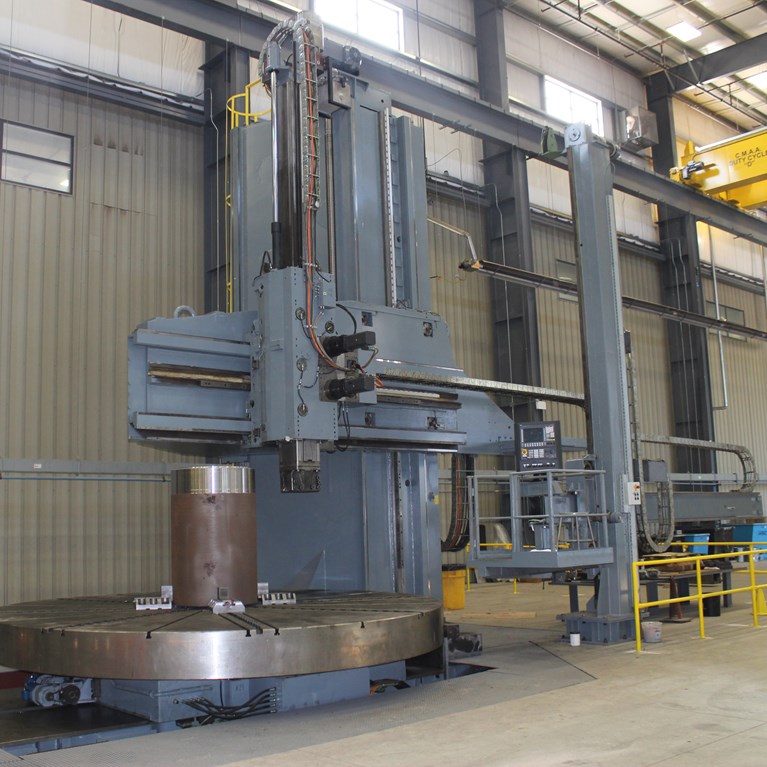 Horizontal boring mill capabilities:
100-ton rotary table and floor plate capacity
Travel size: 40' X-axis x 14' Y-axis x 6' Z-axis
7" (18cm) spindle
Ability to handle cylinders up to 15' (5M) in diameter
360° table rotation
Vertical boring mill capabilities:
CNC control system
Live spindle on vertical ram
Y-axis table movement
Rotary 360° indexing table with outriggers