Complex Formed Parts
Our new Nieland Press is ready to add complex forming to our litany of operations. Using 1,000 tons of capacity, AT&F is prepared to form and flatten in the same facility. The new press is designed to catapult us into the next level of defense and commercial shipbuilding programs.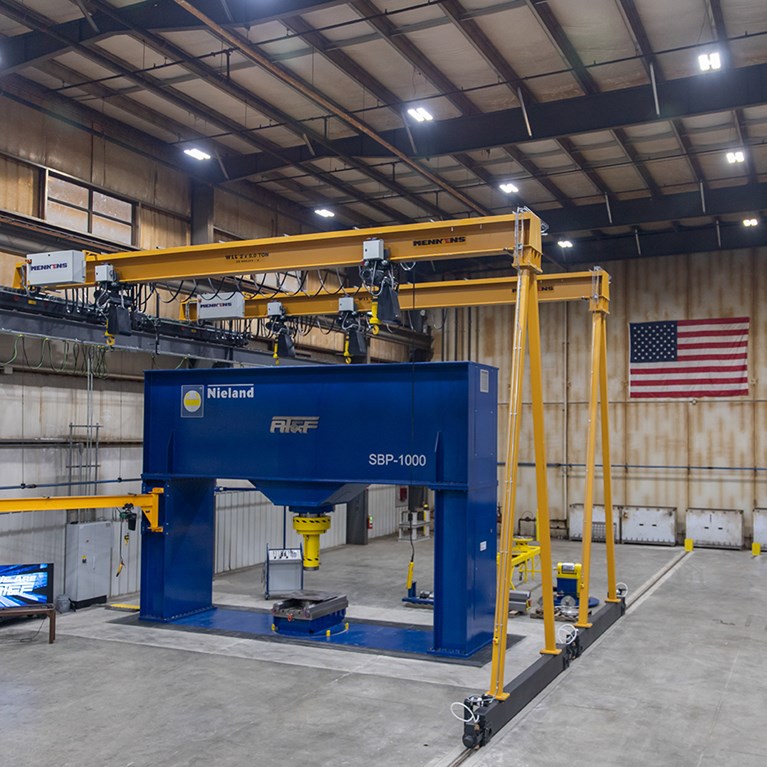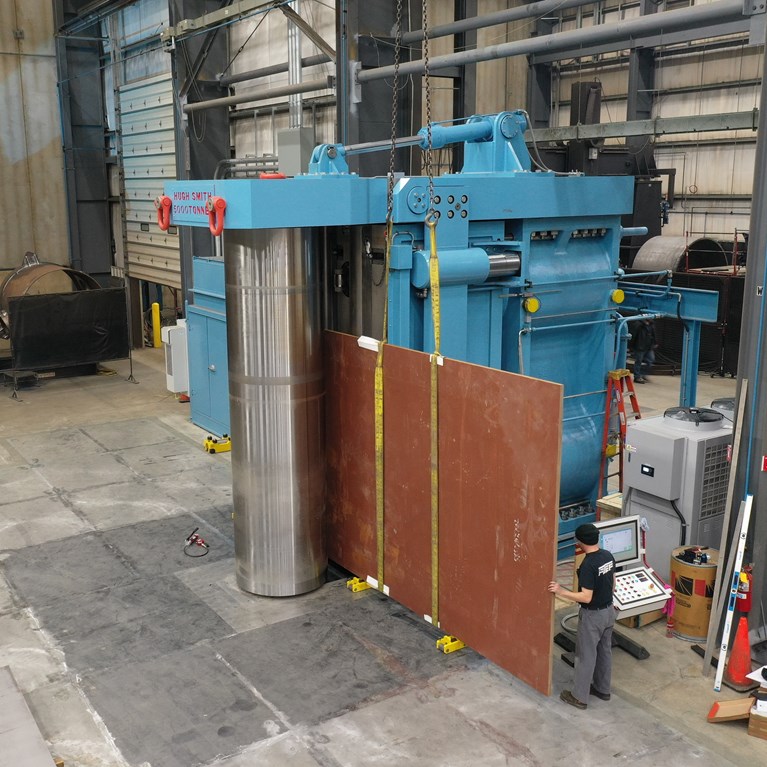 Modern Equipment in Massive Sizes
If you're looking for steel plate rolling for extra large cylinders, we have the capacity, skill and capability to make it happen. In fact, it's a core competency of our business, and we do a lot of it. We specialize in material thicknesses of 1.5 inches up to 12 inches (4cm to 30cm) for products such as ASME cable drums, silos, boiler shells and exhaust pipes, among others.
Press Forming for Large Parts
When your project requires massive scale, we've got you covered. We are proud owners of one of the largest single ram press brakes in the world at 2,800 tons and 60 feet (18M) long. Our equipment enables us to form long parts in a single strike at a variety of angles and shapes, and customize tooling for specific radii or unique angles.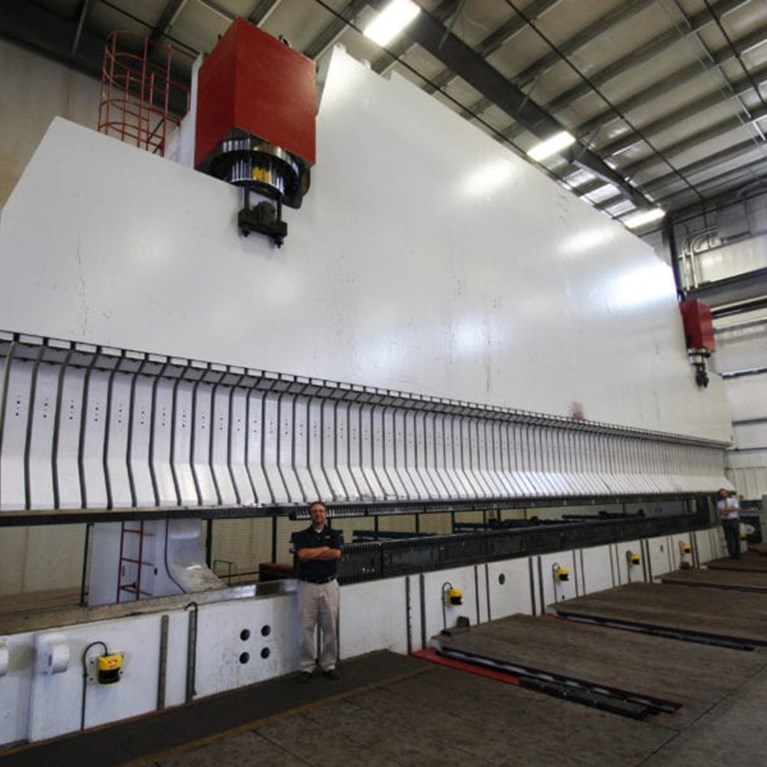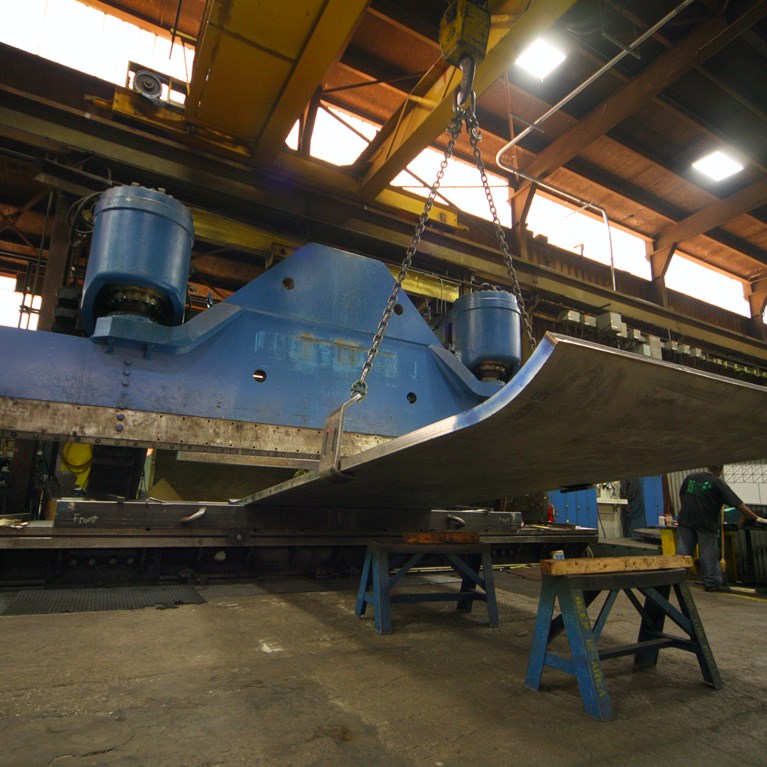 Stretch, Roll, Bend and Flex
Press forming is a metal forming process that creates curves and shapes in metal or lengthens the material. For example, we are able to turn a 10-foot long (3M) thick piece into a 60-foot long (18M) thinner piece while maintaining consistent thickness and part integrity. Using our vertical and horizontal rollers and press brakes, we work with a variety of materials including stainless steel, galvanized steel, aluminum and copper.
Rolling with a purpose
AT&F is practiced in the science of hot or cold roll forming. Roll forming is a unique metal forming process that starts with a long strip of metal, usually in coil form. The roll forming machine forces the material through a series of mated tool dies to achieve a uniform shape.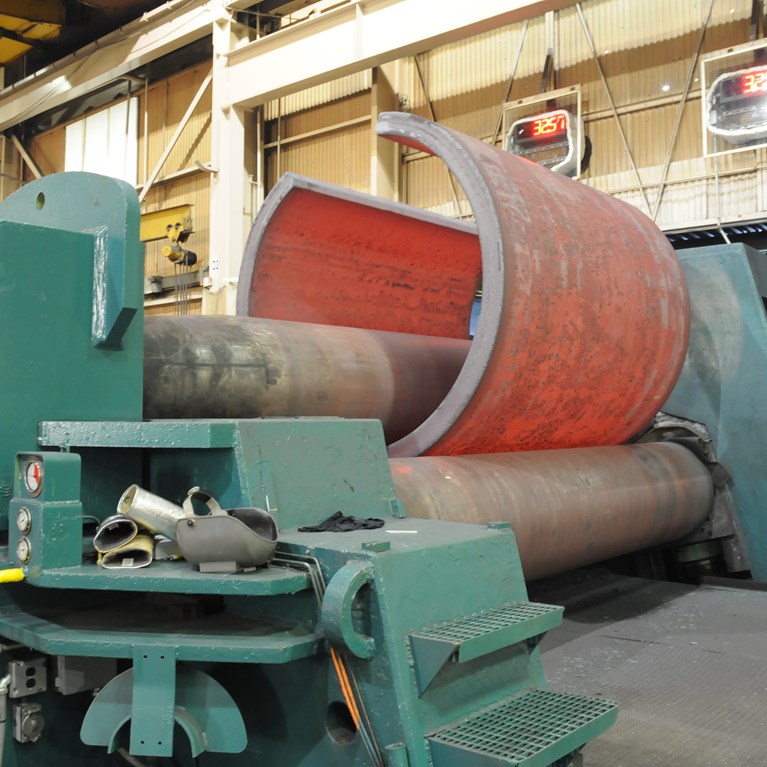 Specifications:
Thickness up to 12" (30cm)
Lengths up to 60' (18 M)
Profiles:
Angles
Channels
Cylinders
Z-sections
Segments
Cones
Custom contours
Materials:
High strength steel
Alloy steel
Specialty metals
Metallic armor
Abrasion resistant
Armor steel