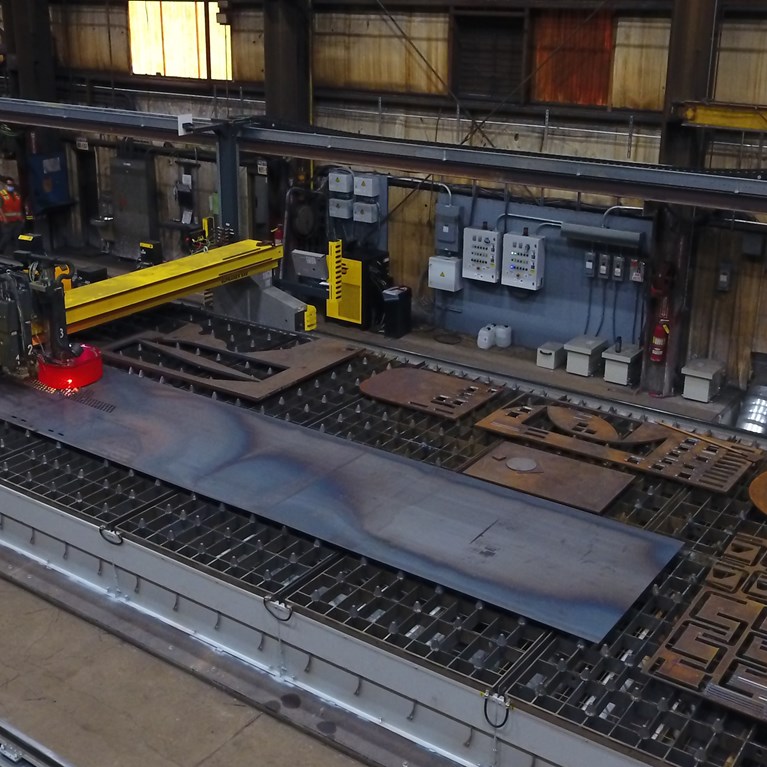 When Extreme Precision Matters
Your project requires tight tolerances and precise cuts, and we work closely with you to find the best cutting solutions for challenging projects. AT&F's metal cutting services blend state-of-the-art equipment with skill and experience to meet your needs. We invest in innovative technologies that push the boundaries of precision and cutting capabilities. We cut all grades of carbon steel, high strength steels, alloys, specialty metals and metallic armors for industries including railroads, defense, mining, chemical plants and more.
Efficient Metal Cutting Services
Because we are able to make such precise cuts, we focus on utilizing as much available material as possible to eliminate waste and reduce scrap. Not only is this good for the environment, but it enables us to pass on cost savings to our customers. We employ automated cutting to maintain speed and accuracy, and our machine's long tables allow for large pieces and versatile loading. Our focus at AT&F is providing quality components to our customers in the most efficient way possible, representing our commitment to investing in customer success.