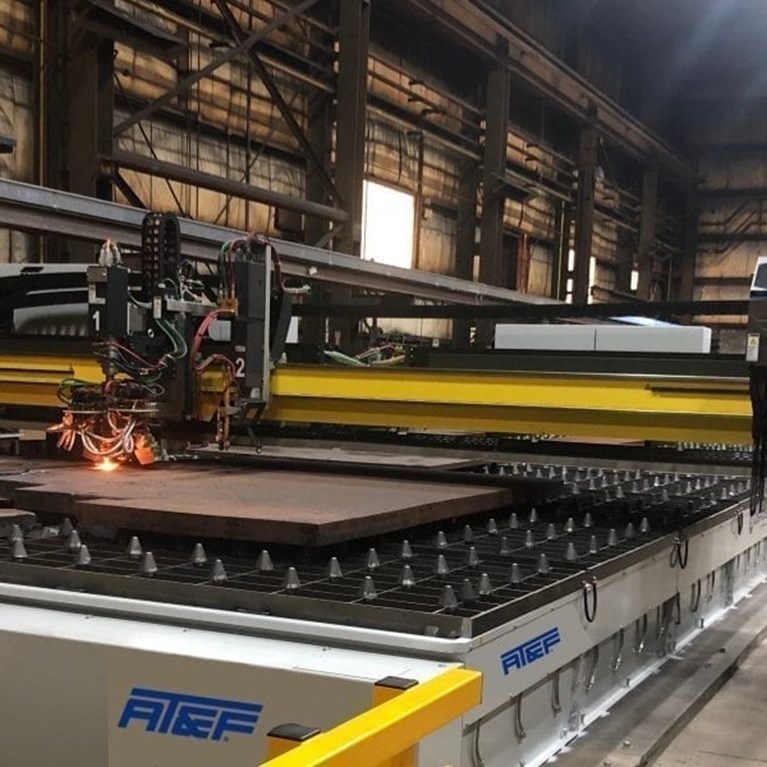 5-Axis Oxy/Plasma
This massive cutting system includes 5-axis and dual plate capabilities, as well as next-generation software for faster operation and reduced setup time. The heavy-duty gantry shape cutting machine serves industries including construction, mining, defense, energy, transportation, and any project that requires heavy plate processing.
Oxy-Fuel Cutting
Accurate beveled edges on carbon steel from 20-50 degrees
Fully programable tilt angles and torch offsets are adjusted quickly
Accurate beveling is achieved using a precision tactile sensor that follows the plate surface
Plasma Cutting
Cutting up to 2" (5cm) thick on carbon steel, stainless steel, and aluminum
Bevel cutting up to 2" (5cm) thick at 45 degrees
Delivers outstanding performances on carbon steel
Superior cutting results on non-ferrous metals
Plasma cutting up to 400 Amps
Plasma marking and cutting with same torch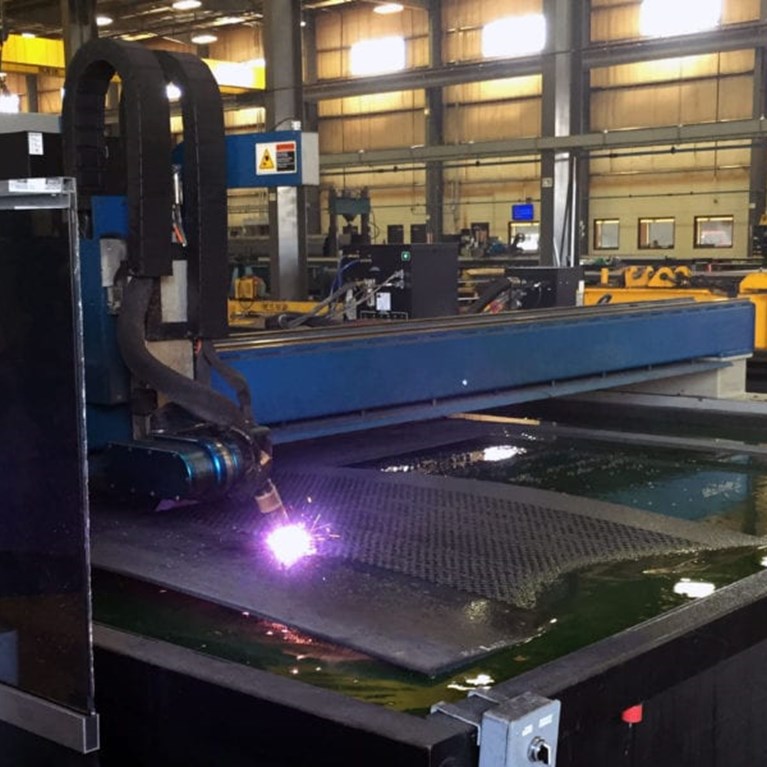 High Definition Plasma Cutting
Our 5-axis High Definition Plasma machine, with its multi-axis cutting head, can achieve complex weld preparation bevels while holding precise tolerances.  By offering our customers this innovative cutting technology along with Laser, Waterjet, Robotic Beveling, and other forms of precision cutting, AT&F can efficiently handle your critical requirements.
Robotic Contour Beveling
Oxy-Fuel; Up to 11″ (28cm) thick
Plasma; From 3/4″ up to 1-1/4″ thick (2cm to 3cm)
Materials
All grades of carbon steel
High strength steel
Alloy steel
Specialty Metals
Metallic armor