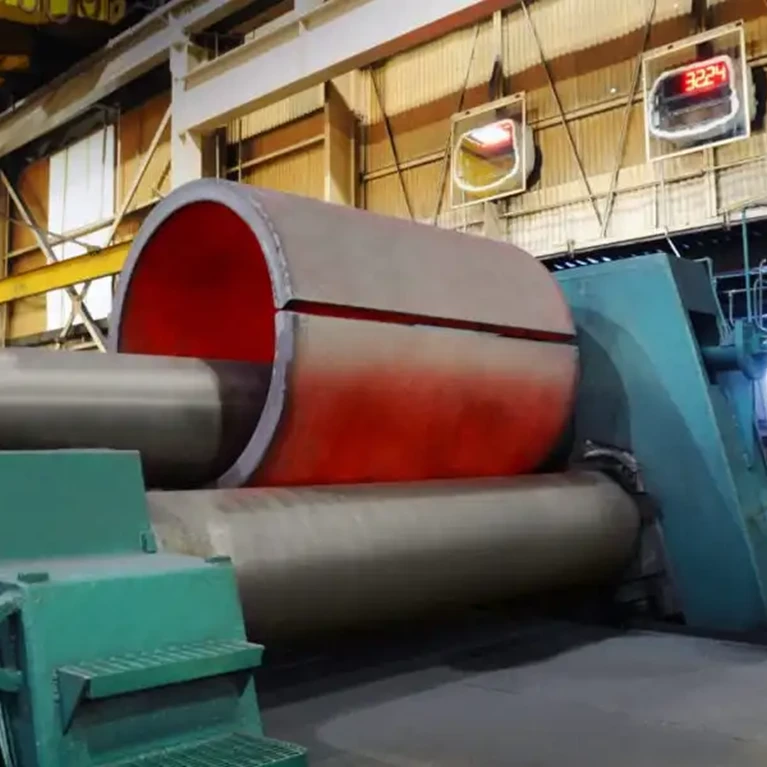 Improve Metal Strength and Durability
Heat treating is the proven method used to increase material strength, improve durability, restore ductility and maximize service life of your metal parts. The large, programmable furnaces used at AT&F are capable of handling most product sizes while providing consistent heat treatment over a wide temperature range. Our largest furnace is 144" H x 168" W x 360" L (366cm H x 427cm W x 914cm L) and temperatures can be held between 800°F and 1800°F (427°C and 982°C) for extended amounts of time. 
Protection From Environmental Stressors
Get the most out of your materials by heat treating them for added structural integrity and performance. Our team members rely on advanced metrology tactics for achieving uniform quality assurance. Parts manufactured for use in industries such as food processing, defense, oil and gas or mining often are under attack from environmental factors that can weaken them. Heat treating steel and other materials helps to mitigate that onslaught of stressors for a longer lasting, more durable part.