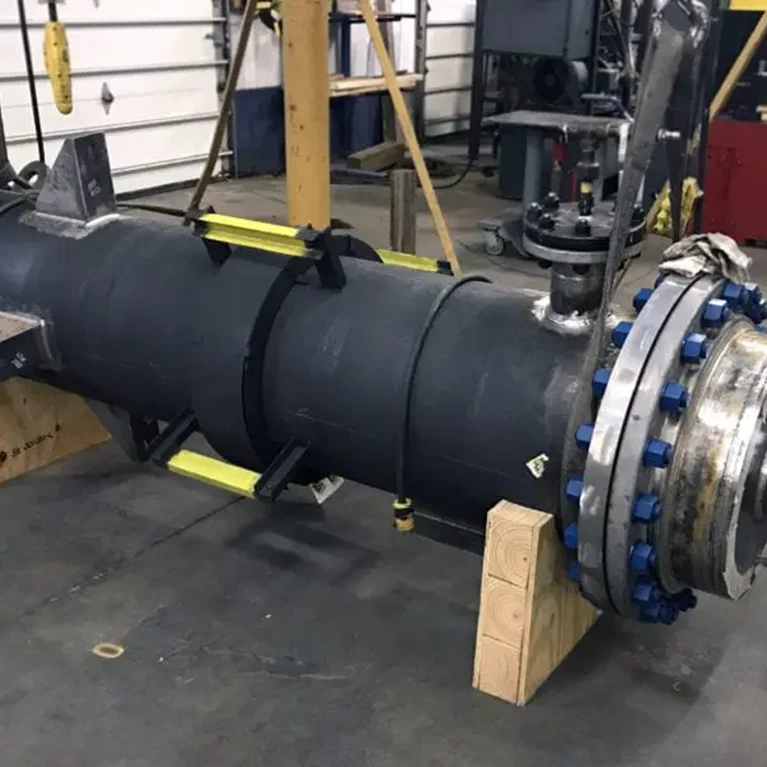 Meeting Unique Needs
The chemical processing industry comes with a unique set of challenges, and AT&F is well prepared to handle them head-on. Our experts utilize press brake forming, laser and plasma cutting, robot contour beveling, heavy rolling and welding capabilities to produce high-quality fabrications customized specifically for processing applications. From meeting tight tolerances to upholding regulatory standards, we have what it takes to get the job done right.
Our Place or Yours
We can rebuild, repair or modify process equipment onsite at your facility, or in-house at AT&F. Our process equipment repair services include solutions for:
Shell and tube heat exchangers
Pressure vessels
Tanks
Columns and towers
Piping systems
Anodes and cathodes
Heating coils
Fans and Impellers
General fabrications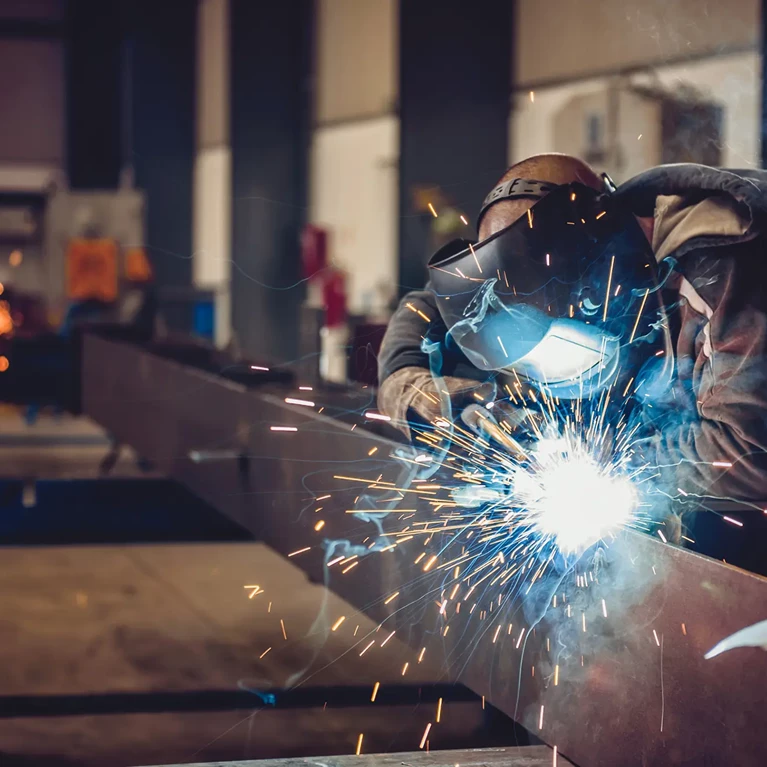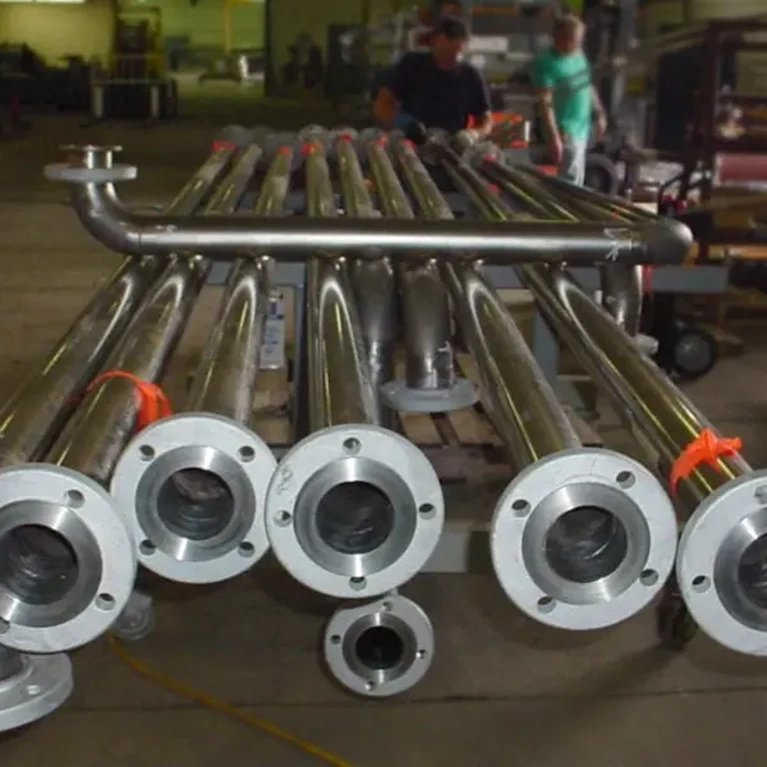 Certified Chemical & Pharmaceutical Fabrication
We are an ASME Code shop and are certified to Section VIII Division 1 Code. We also comply with TEMA standards in our design and fabrication of heat exchangers. All of our welders are qualified in accordance with ASME Section IX and all inspectors are AWS Certified Welding Inspectors in accordance with QC1-96 and NDT certified in accordance with SNT-TC-1A.