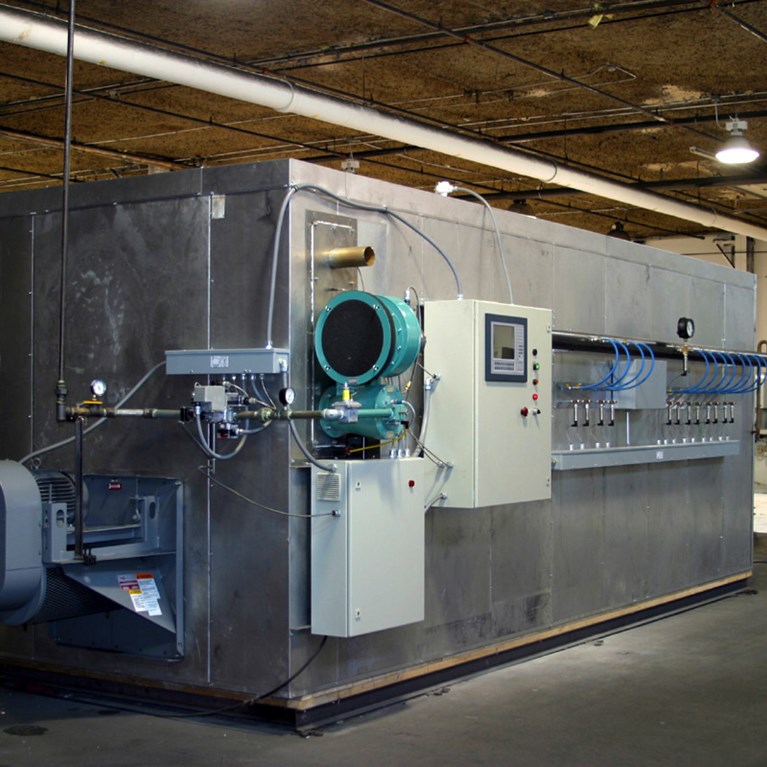 Food & Beverage processing technologies.
Part of our mission is to energize the world, and what better way is there to accomplish this than by feeding the world. The food and beverage industries can rely on AT&F to help construct the most sophisticated processing equipment available. Whether you are looking for machines that assist with temperature control, cutting, cooking, packaging or even sterilizing, we can help build it. 
Expert Fabrication You Can Trust
We use the latest technologies and equipment to supply components that stand the test of time and environmental conditions. Our staff includes engineers experienced in the structural and process design of oven frames and packaging equipment used in the food and beverage industry, while our fabrication expertise spans rolling, forming, machining and welding of all exotic materials, including clad welding and loose lined vessels, tube sheets and heat exchanger bonnets. We also assist in the production, installation and processing of stainless steel components.